La Française Truffle
Culinary specialty made from olives & natural aromas of truffle
At long last, a truffle-flavoured olive oil without refined flavours.
Cold extraction
Store away from heat and direct light.
- By smelling the oil : Truffle , mushroom and forest aromas.
- By tasting the oil : The powerful and long-lasting taste of the fresh Tuber Melanosporum truffle.
It will be perfect with mushroom pasta, steamed potatoes, mashed potatoes, soups, risotto, eggs, omelettes, poultry, scallops, carpaccio and salads.
Average nutrition value per 100g : 
ENERGY

 
3388 kJ - 823 kCal

FAT

 
92 g

SATURATED FAT

12 g

CARBOHYDRATES

 
0 g

SUGAR

 
0 g

PROTEINS

 
0 g

SODIUM

 
0 g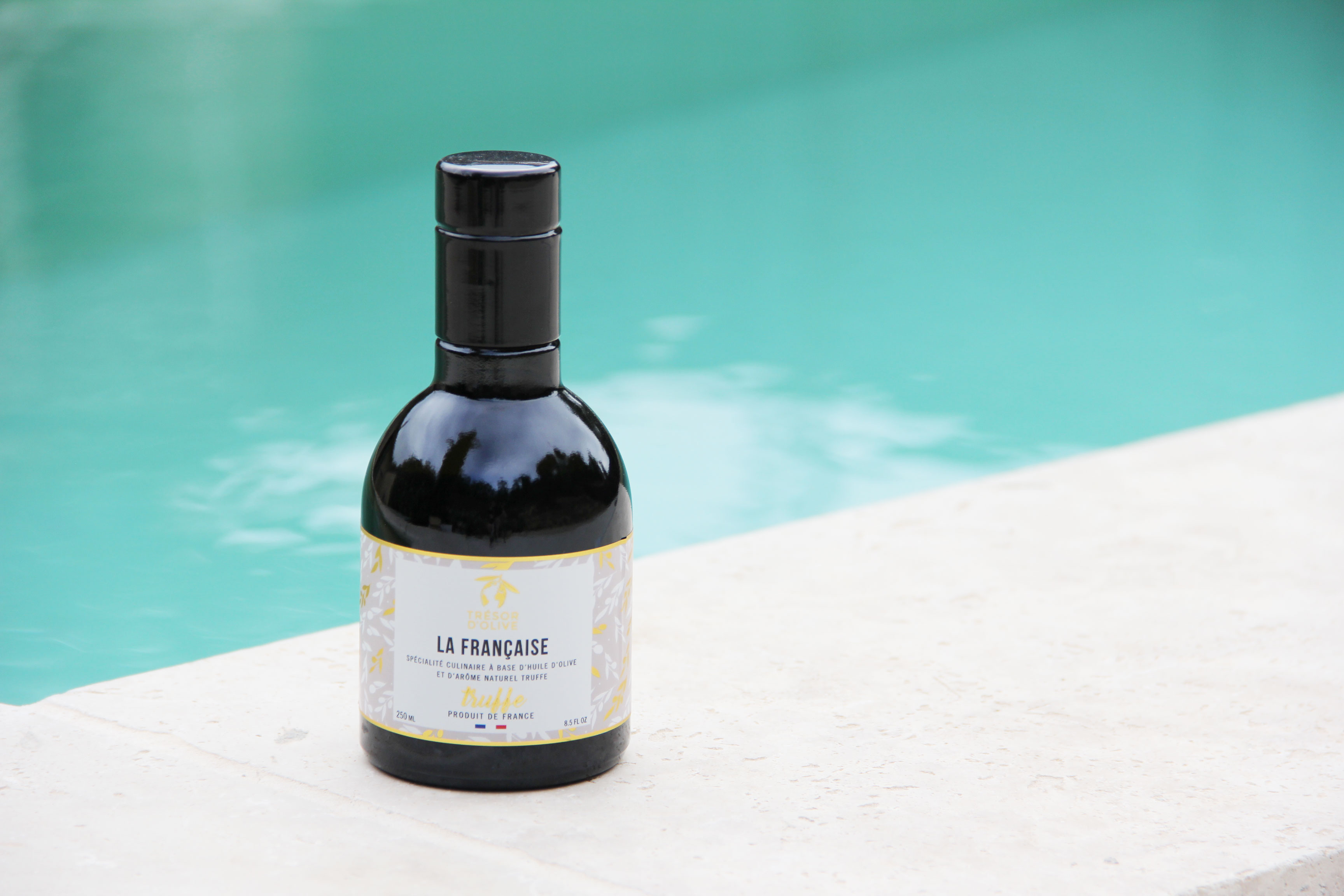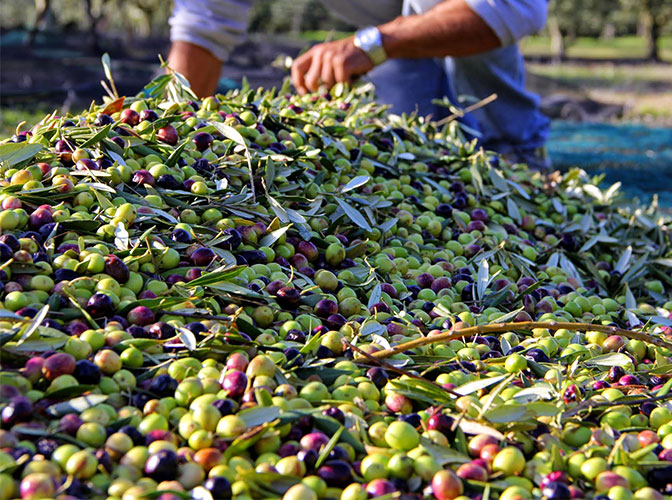 Health benefits
The olives have been crushed and their oil instantly extracted at ambiant temperature, which produces a pure olive juice.
The benefits ? This technique preserves all the phenols, polyphenols and antioxidants that have a valuable effect on health. To learn more about the health benefits of our oil, rendez-vous on the page The Brand.