La Française Délicate
Extra Virgin Olive oil
Our olive oil La Française Délicate comes from late harvested olives that produce a subtle taste with aromas of dried fruits.
Olive varieties : Picholine
Cold extraction
Store away from heat and direct light.
- By smelling the oil : again we find the green fruity aromas, however  they  are not quite as pronounced.
- By tasting the oil : a great softness and above all it leaves a clear banana,  cooked artichoke and ripe apple flavour.
It's a mild fruity olive oil. It can be used in many ways depending on taste. However it works particularly well with seasonal vegetables, patisseries, scallops or a strawberry salad.
Average nutrition value per 100g

 : 
ENERGY

 
3700 kJ - 899 kCal

FAT

 
100 g

SATURATED FAT

14 g

CARBOHYDRATES

 
0 g

SUGAR

 
0 g

PROTEINS

 
0 g

SODIUM

 
0 g
Silver medal at the Contest of Brignoles 2019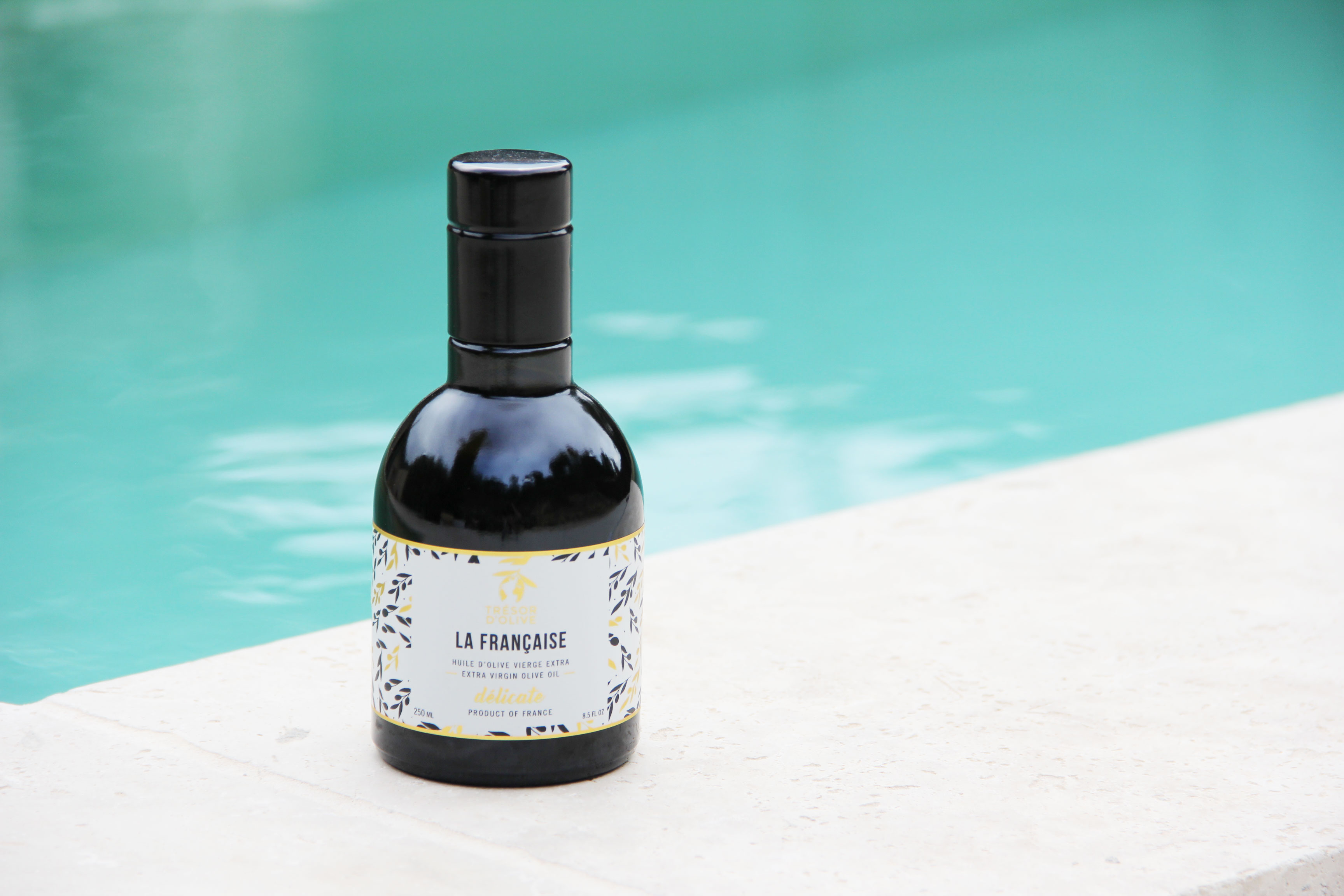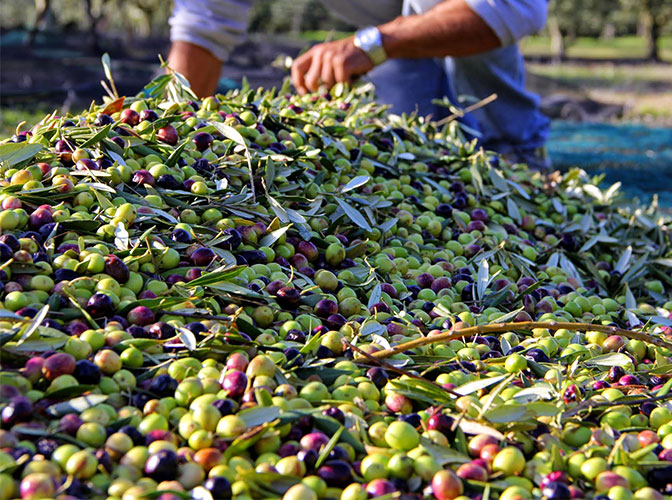 Health benefits
The olives have been crushed and their oil instantly extracted at ambiant temperature, which produces a pure olive juice.
The benefits ? This technique preserves all the phenols, polyphenols and antioxidants that have a valuable effect on health. To learn more about the health benefits of our oil, rendez-vous on the page The Brand.