Discover 4 reasons why you should choose the olive oil Trésor d'Olive.
Whether you are a great chef or a food enthusiast, you are certainly here because you have a passion for food and a deep respect for the products.
Our purpose is to go back to the very essence of olive oil. We offer the purest product, a genuine olive juice. Thanks to the incredible work of the millers, our bottles are filled with true green gold.
Our olive oils all have their own specific characters and personalities, which is what makes them unique.
02
TO TAKE CARE OF
YOUR HEALTH
Did you know that consuming olive oil is incredibly good for your health ? Thanks to its high level of antioxidants, olive oil reduces the risk of developing cancers.
The mono-unsaturated fatty acids (healthy fats) present in the olive oil help regulate the sugar and the insulin levels in our blood, which prevents the development of diabetes. They also help lower blood pressure and cholesterol levels.
More broadly, olive oil helps strengthen our immune system. It is easy to understand why this condiment has been used since Antiquity !
Trésor d'Olive is the legacy of the family mill, Bastide du Laval. Since the planting of our first olive trees in 2000, our purpose has always been to offer the best olive oil possible.
Thanks to our expertise and our deep respect of the product, our olive oils have won awards in the most prestigious competitions and are present in some of the greatest restaurants in France. We are very proud to supply the Palais de l'Élysée, the residence of the French President.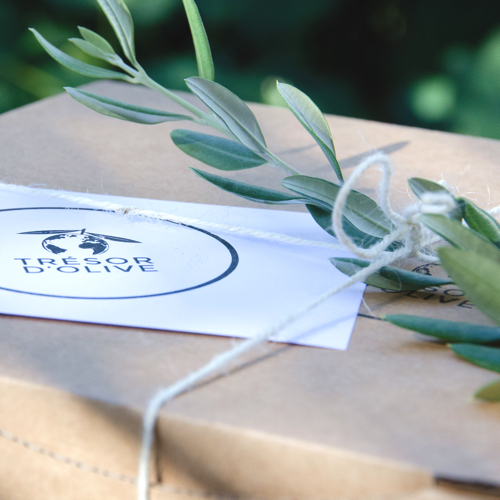 04
TO DISCOVER
UNKNOWN FLAVOUR
As French olive oil producers, millers and oleologists, we were curious to discover other high-quality olive oils from all around the Mediterranean region, and share them with you.
Each country, each region, each olive grower has its own characteristics and traditions that will greatly impact the olive oil. Above all, it is this wonderful plurality that we want to bring to your table.