A DAY
IN FLORENCE 
In the heart of Tuscany,
FLORENCE
Last January, we spent a few days in Tuscany, looking for new olive oils. Every corner of the region is more beautiful than the others.We can't stop staring at the olive tree fields, the beautiful estates surrrounded by tall cypresses, the winding roads between the sunny hills..  
After having enjoyed thoses wonderful landscapes for a few days, it was already time to go back to Provence. But we couldn't leave Italy without visiting Florence for a day !  
Follow us in our trip to Florence, the time of an afternoon.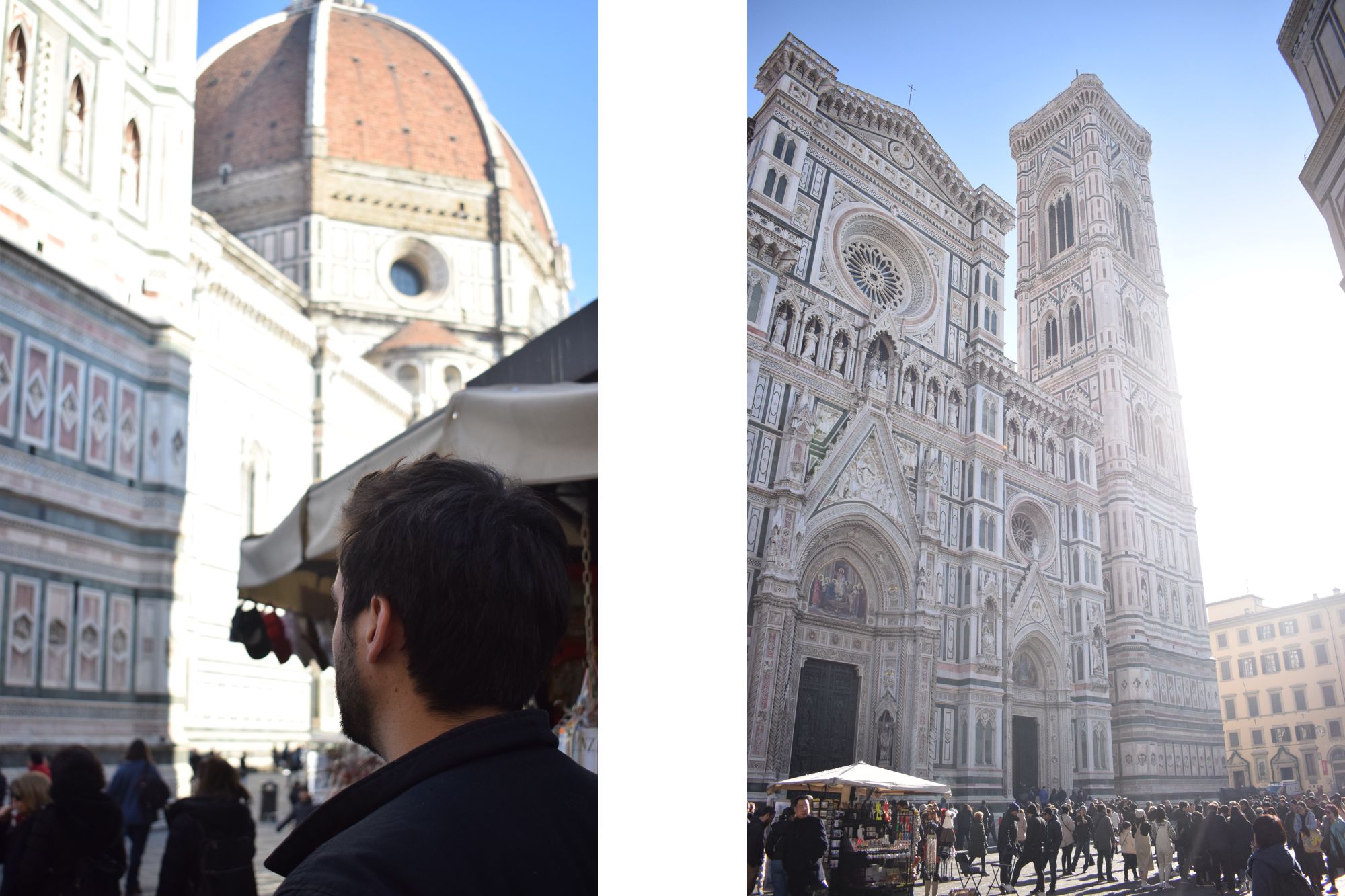 Drinking a coffee
PIAZZA DEL DUOMO
We decided to start our day by drinking a coffee just in front of the cathedral Santa Maria del Fiore. It was the perfect spot to contemplate the famous dome of Florence and its green, white and pink marble.
Huile d'olive Italienne Intense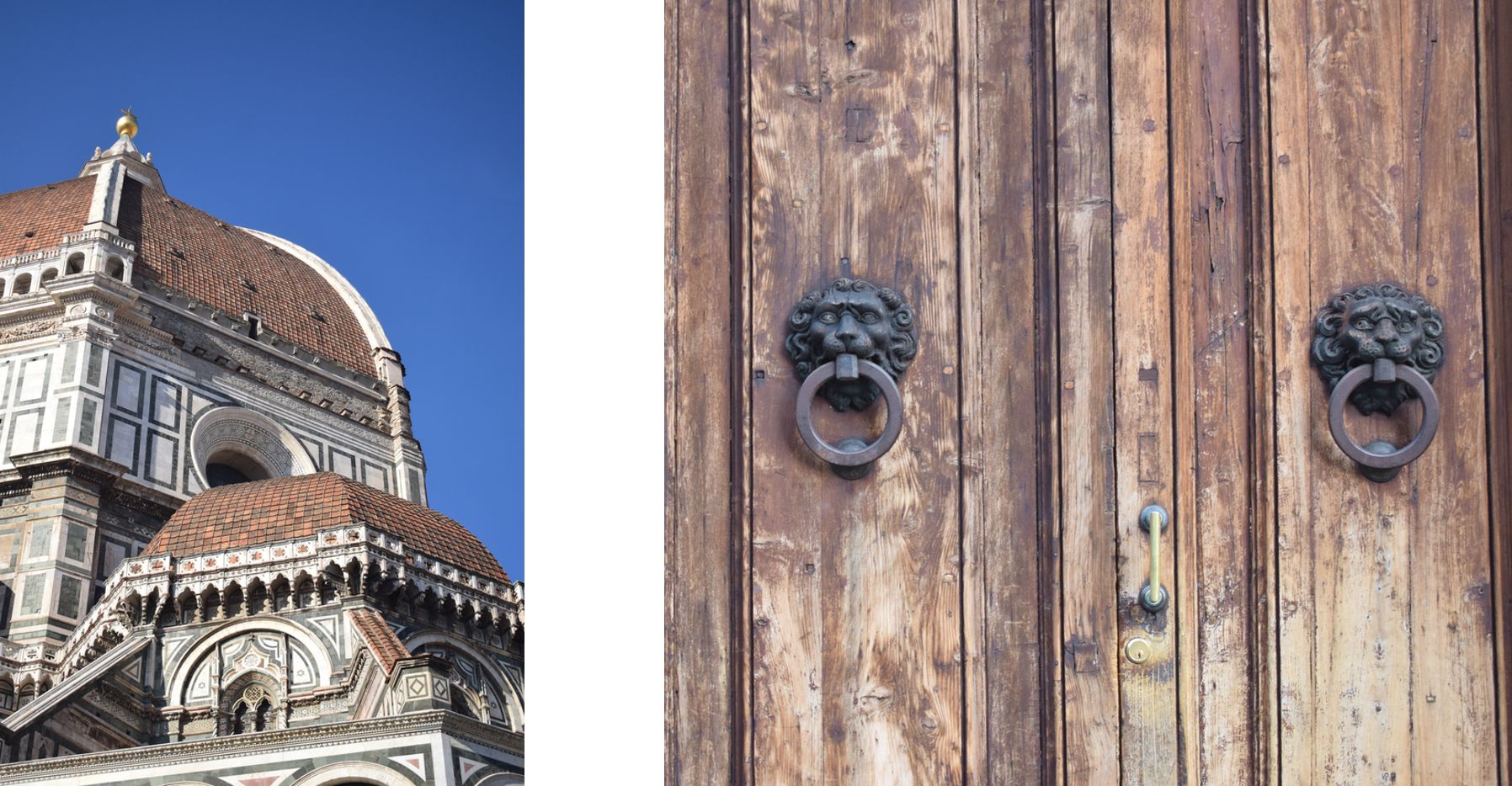 Wandering in the lovely
STREETS
Florence is the perfect place to wander, so do not hesitate to get lost in all its beautiful little streets and passages.  
Never forget to keep your eyes wide open while discovering the city. The city is full of surprises, and many details hide behind every door and at every new street corner.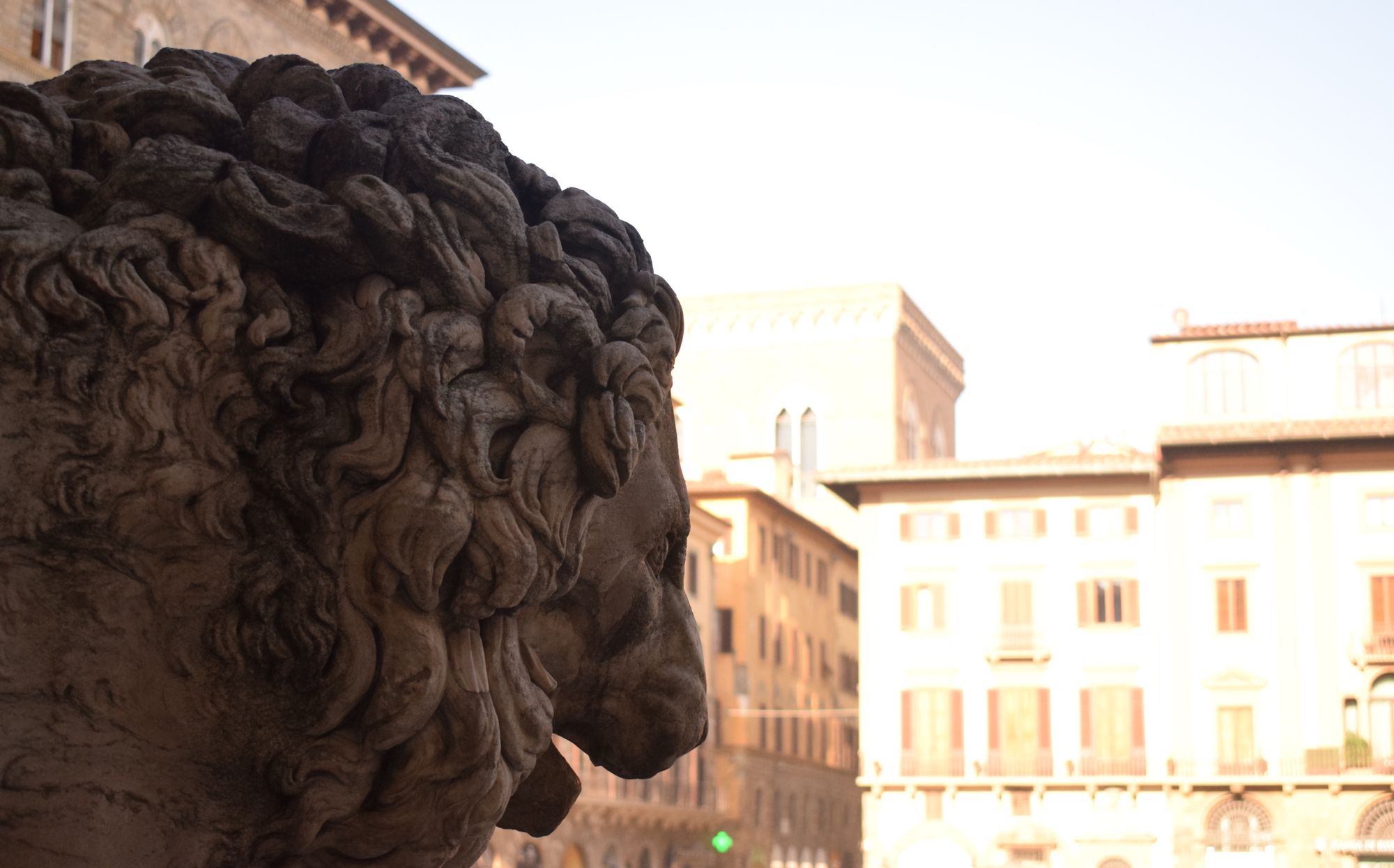 The capital of the
RENAISSANCE
Go take a walk at the Piazza della Signoria, and contemplate the many statues dating from the Renaissance period. Go inside of the Palazzio Vecchio and discover its vaulted arches galery.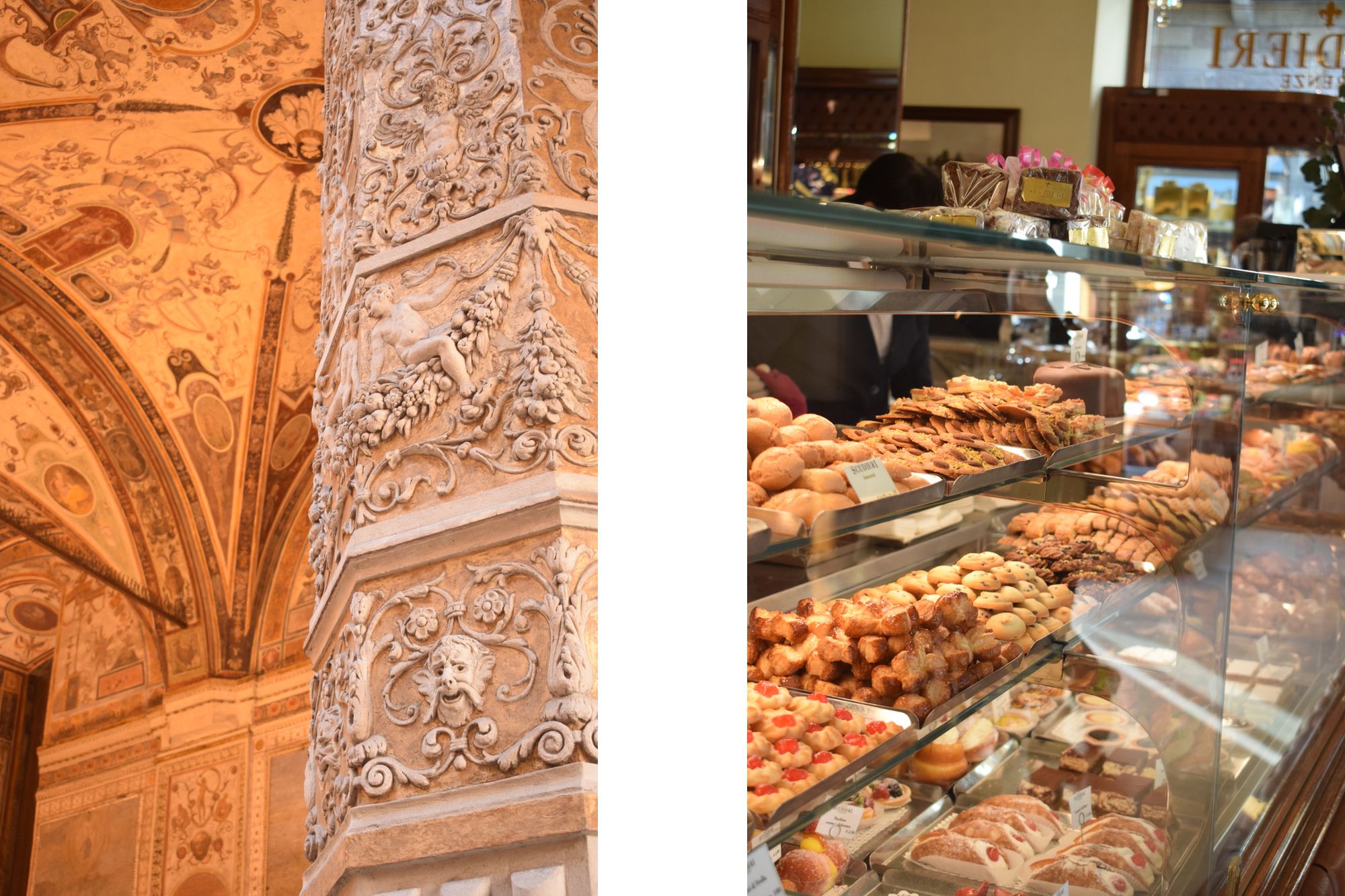 Don't forget to take a break to taste delicious pastries typical of Florence !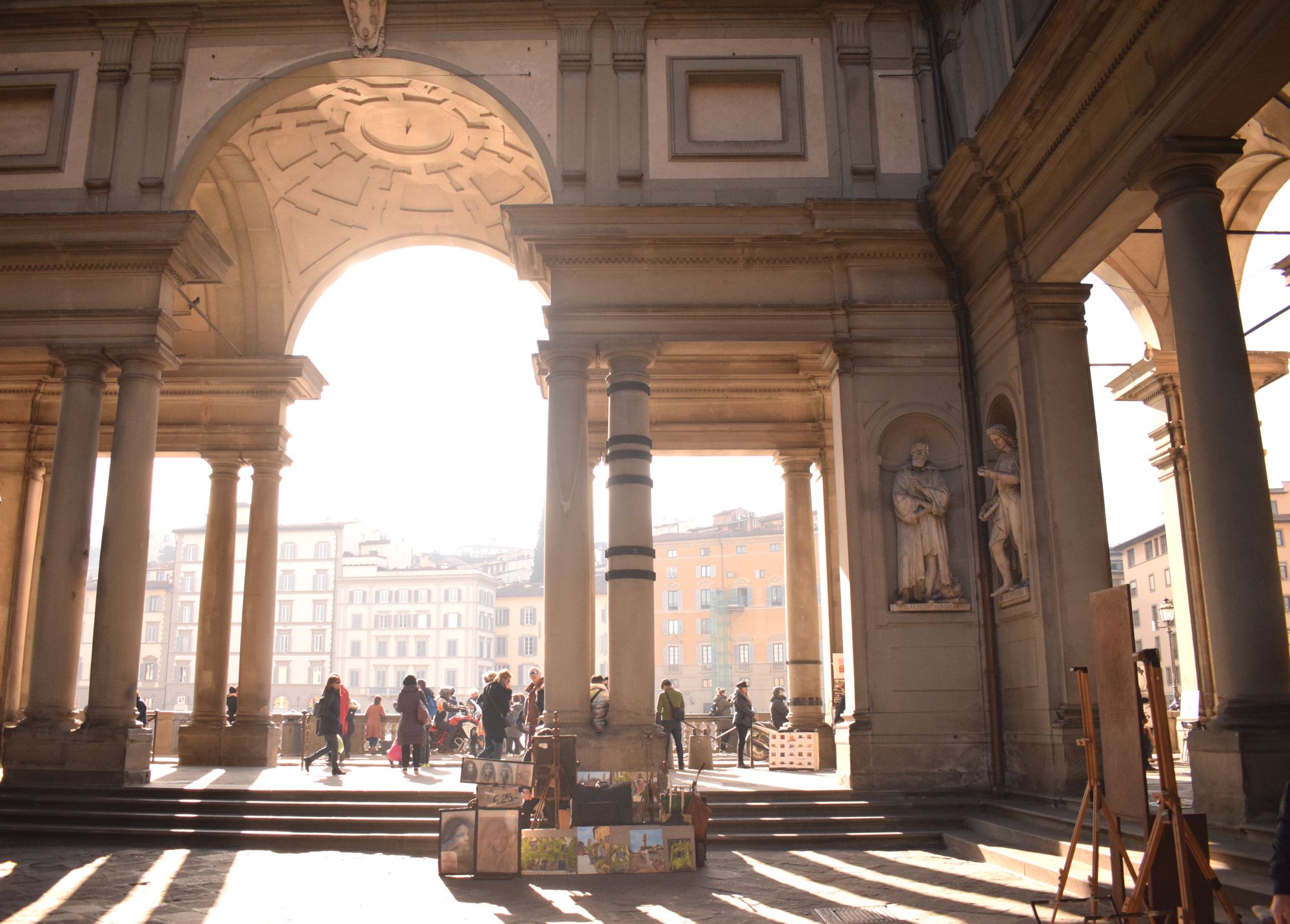 Contemplate the magical
LIGHT
Every city owns its own singular light, and Florence is widely famous for its golden light, that gives the city a tremendous charm.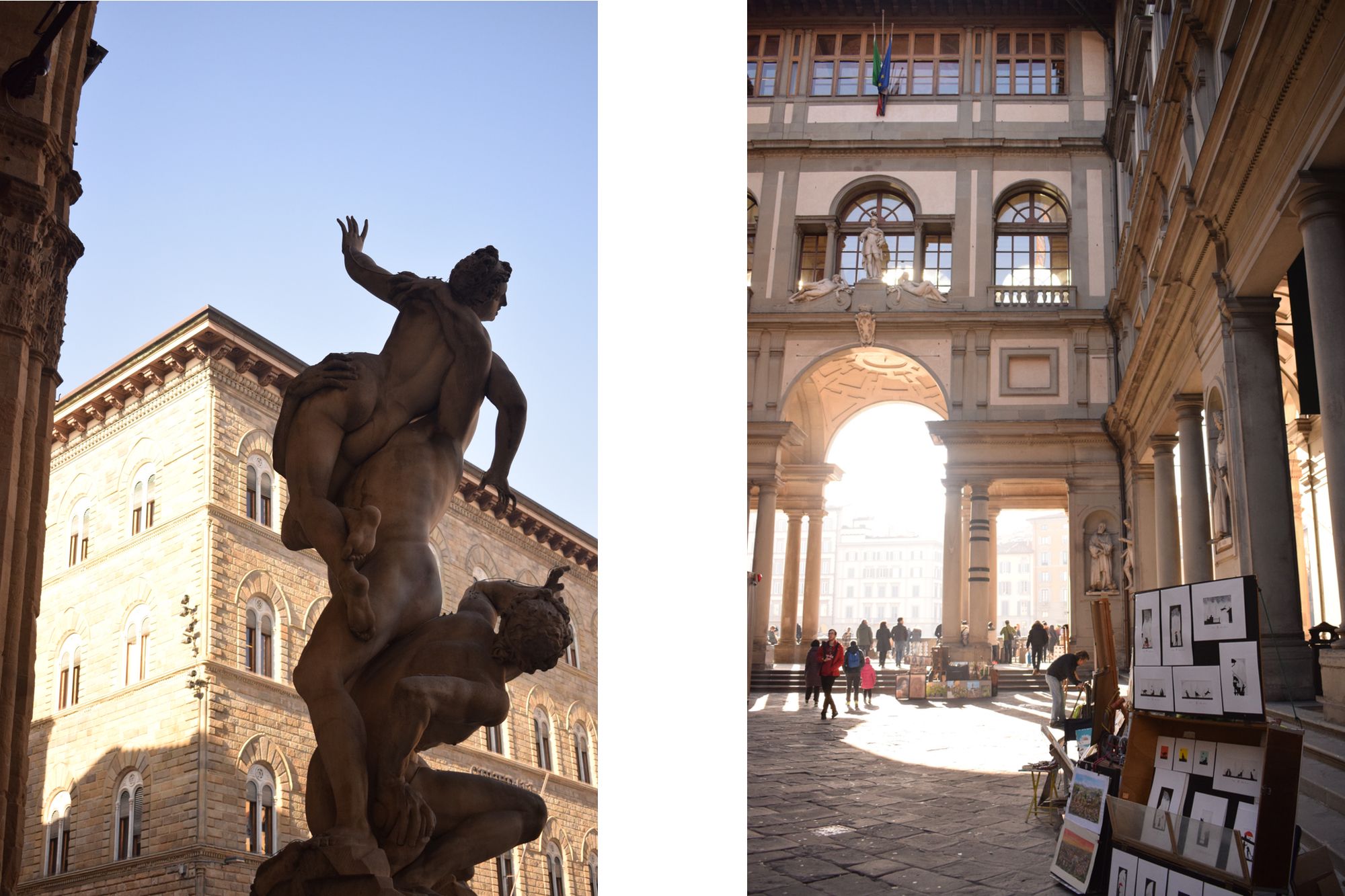 Ancient art and modern art live side by side in Florence. You will see artists working in every street corner.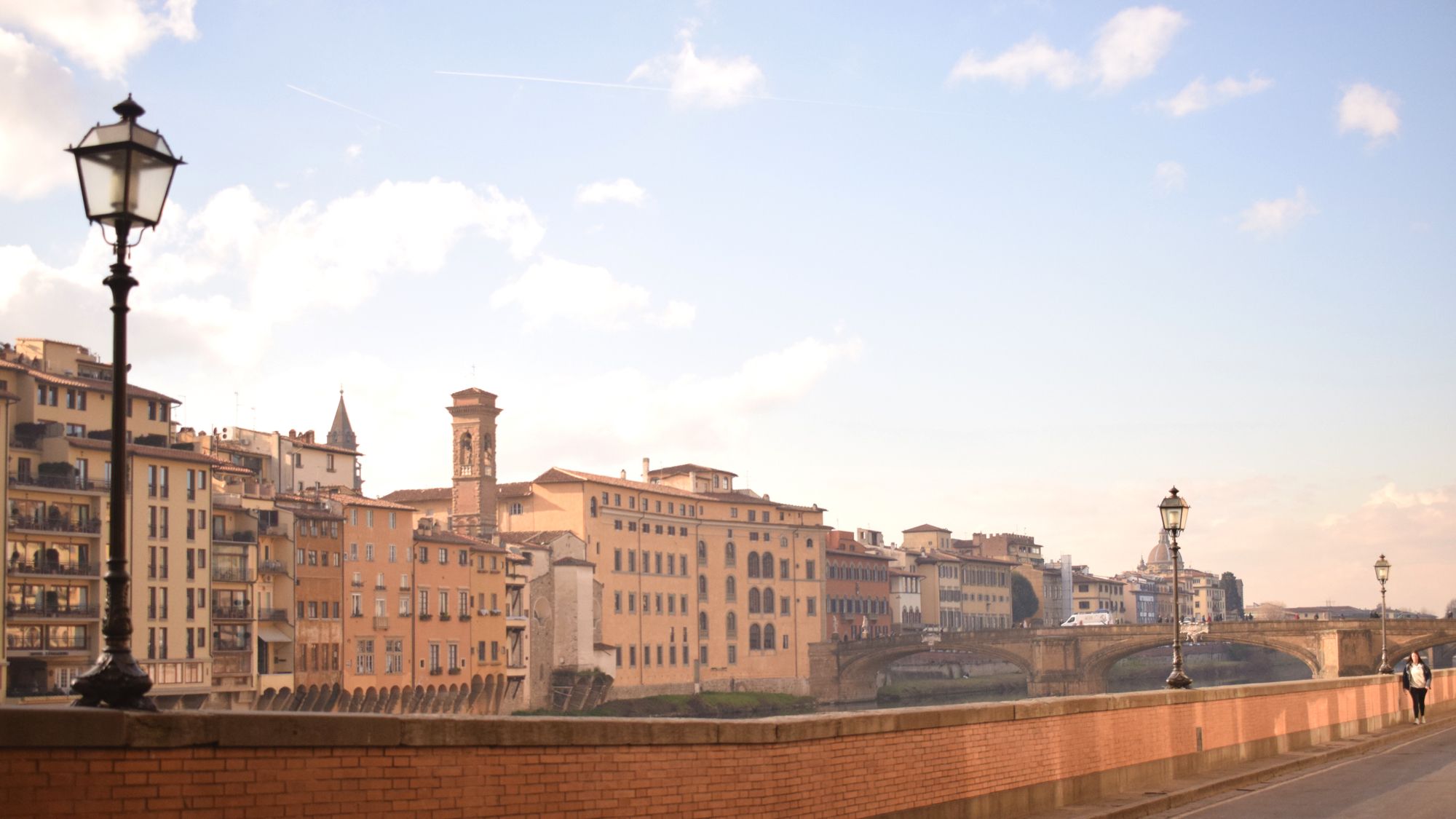 `
Taking a walk along the
ARNO RIVER
Arno is the famous river that cross Florence.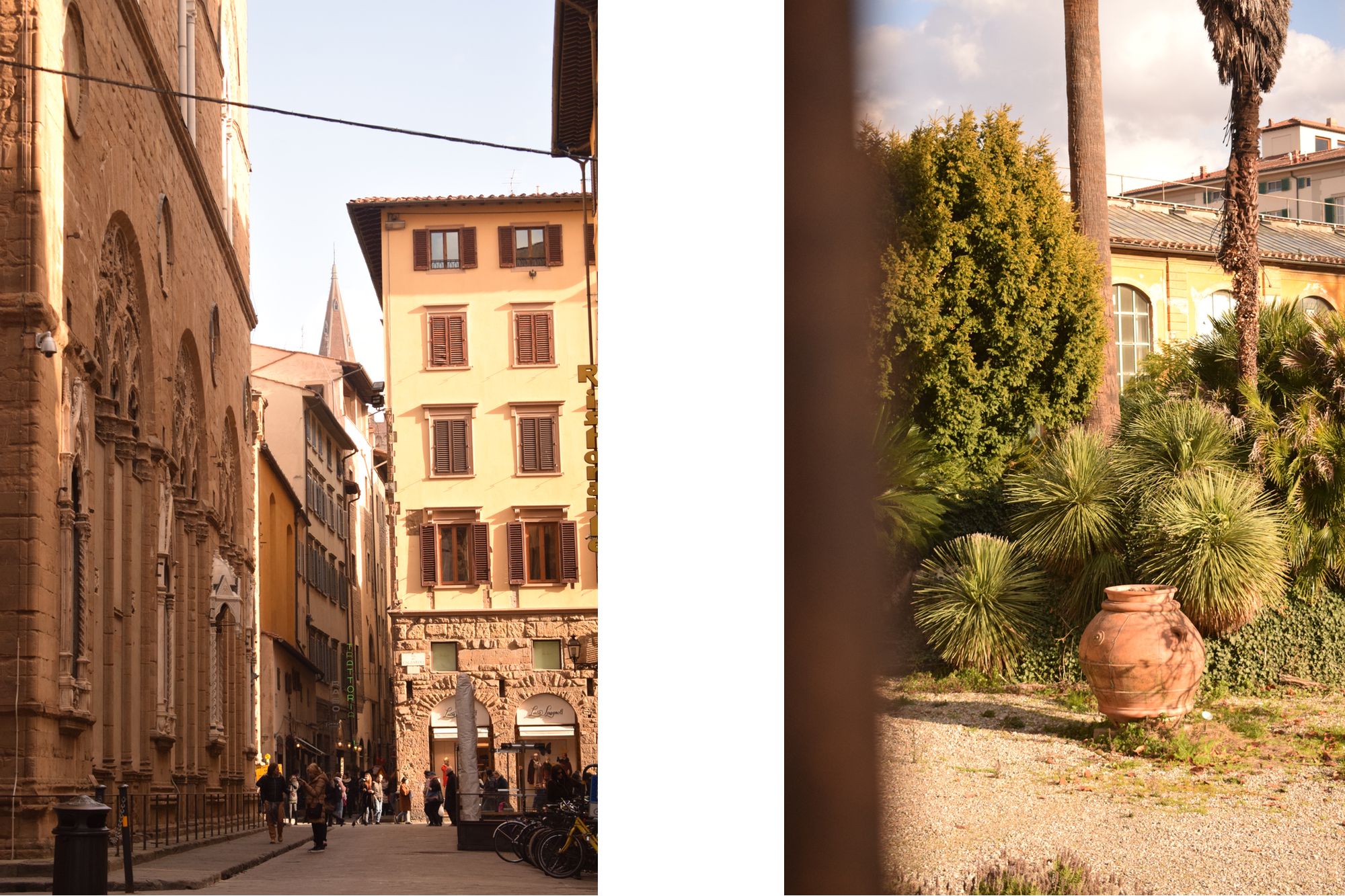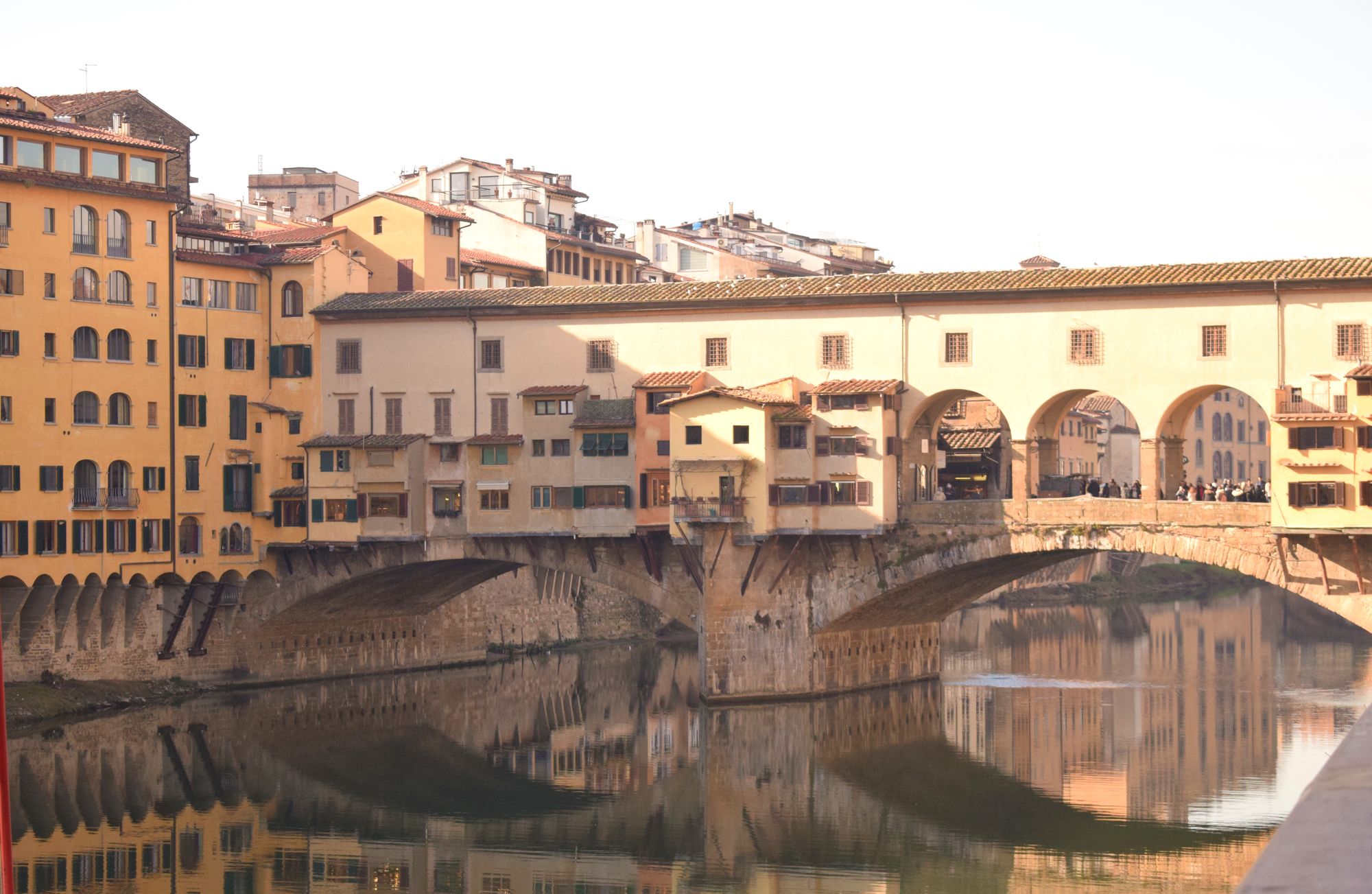 The famous
PONTE VECCHIO
You cannot visit Florence without go visiting the inescapable Ponte Vecchio. Dating from the medieval period, it became the true symbol of the city.     
Huile d'olive Italienne Intense