HOW TO CHOOSE
YOUR OLIVE OIL ?
The different types
OF OLIVE OILS
You have decided to buy an olive oil but you still cannot make a difference between the intense, delicate or vintage tastes ?
Here is a small guide that will help you choose which olive oils you will love the most.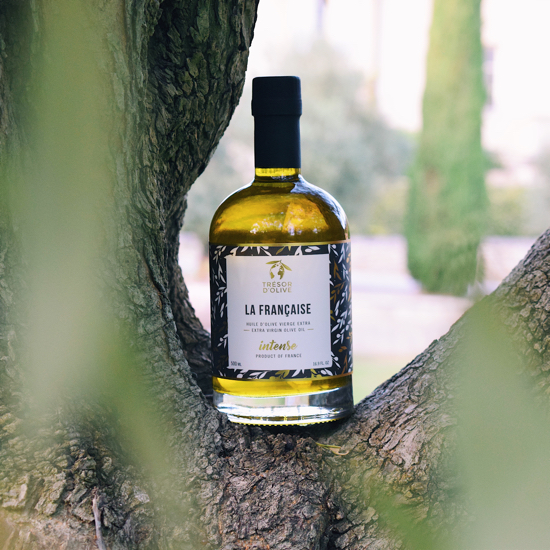 The green fruity, or
INTENSE TASTE
The intense taste is characterized by herbal aromas, a sensation of freshness and a spicy hint in the throat that is called « ardence » and that is typical of high quality olive oils.  
When tasting, you shall find :
- On the nose : strong herbal aromas, notes of green fruits.
- On the palate : Powerful and persistent aromas of raw artichoke, tomato leaves and green banana.
This olive oil is perfect to go with starches, pastas, rice or potatoes.. But also your soups, raw and cooked vegetables. It will be delicious on a fish, or with goat cheese.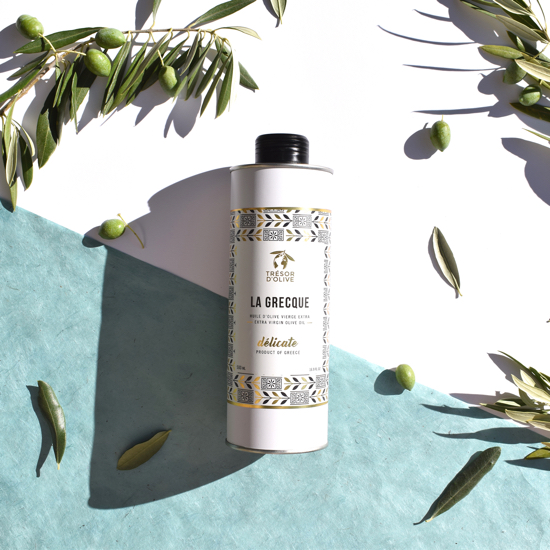 The ripe fruity, or
SUBTLE TASTE
The subtle taste is characterized by a fruity and delicate oil with pronounced aromas. The trade secret ? The olives are harvested late in the season, once they turned black, to give a fruity and delicate oil with pronounced aromas.  
When tasting, you shall find :
- On the nose : Pleasant soft herbal aromas, and some notes of green fruits.
- On the palate : A great sweetness and a incredible long finish, with flavours of banana, cooked artichoke, and ripe apple.
 This olive oil is light and delicate. It will match most dishes, but it will go perfectly with  vegetables, pastries, carpaccio of scallops or on a strawberry salad.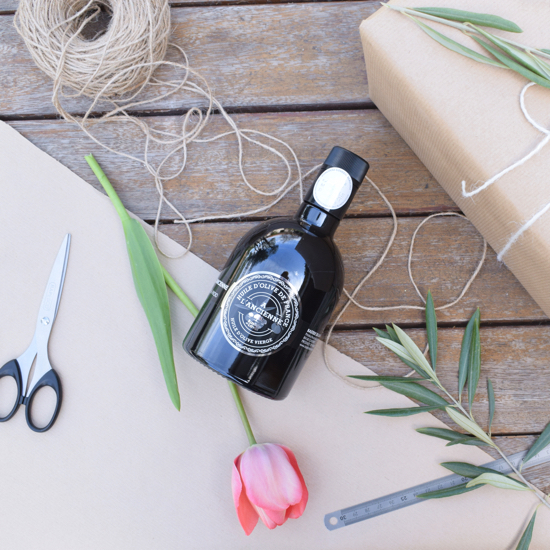 The black fruity, or
OLD-FASHIONED TASTE
The old-fashioned oil is a traditional production that you can only find in France. Historically, millers were storing their olives in their attics, in order to obtain a controlled maturation.
When tasting, you shall find :
- On the nose : Powerful aromas of ripe fruits, cooked apple, black olive and truffle.
- On the palate : Notes of black olive, black tapenade, trufflle and cacao.
This olive oil will perfectly match all your dishes with fish, poultry or game. Add a dash of olive oil to add delicious aromas to your salads and shellfish.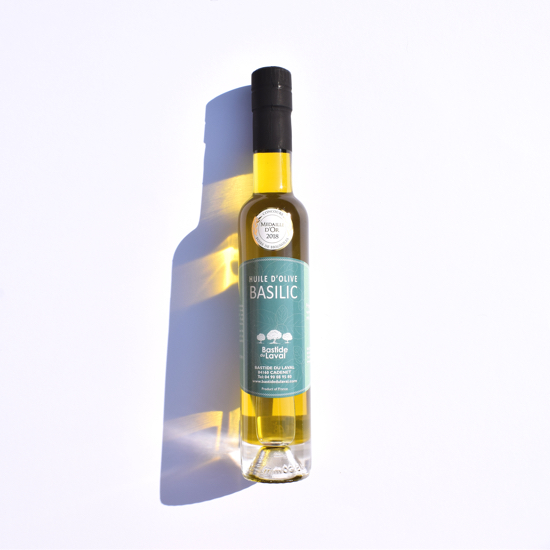 Don't forget to try our
FLAVOURED OLIVE OILS
On the nose as on the palate, the basilic olive oil offers subtle and delicious basil aromas. The flavour brings freshness and an incredible long finish to the oil. A dash of basil olive oil will magnify all your dishes composed of tomatoes, mozzarella or goat cheese. It will go perfectly with pastas, rice or any starch, and it will bring freshness to your soups, salads, fishes and even to strawberries. 
The truffle olive oil perfectly conveys the elegance of the truffle, and offers delicious aromas of mushrooms and underwood.  A dash of truffle olive oil will magnify all yours dishes. Try it on pastas, mashed potatoes, risotto, carpaccio, salads. It will also be delicious on an omelet, poultry or scallops.
Our lemon flavored olive oil will perfectly match with any kind of fishes, and raw or cooked vegetables. A dash of lemon olive oil will also be delicious with carpaccio, white meat and shellfish.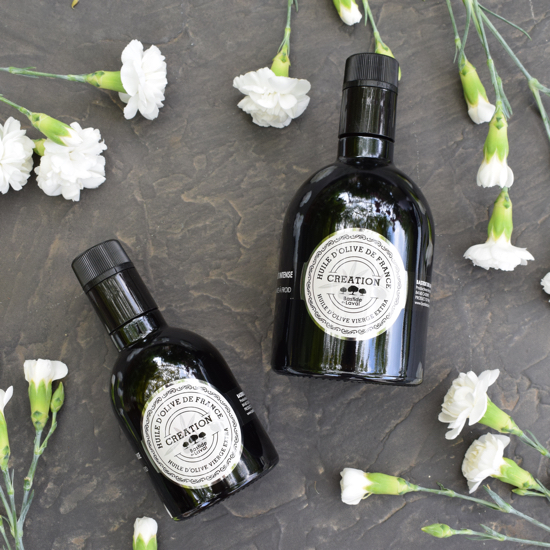 Complete
YOUR COLLECTION
To conclude, when it comes to choose your olive oil, you will never be wrong ! All our oils are different and perfectly complement each others.  
So pick one, taste it, and if you like it and you're are the curious type, come back on www.tresordolive.com  and complete your collection !